Empowering Aboriginal health together
We acknowledge that the Bundjalung, Yaegl, Gumbaynggirr and Githabul Nations are the Traditional Custodians of the lands and waters where we work and live. We acknowledge the Traditional Custodians' living culture, their connection to Country, and their contribution to the life of this region. We pay our respects to the Ancestors and Elders of these Nations, and to all Aboriginal people past, present, and future.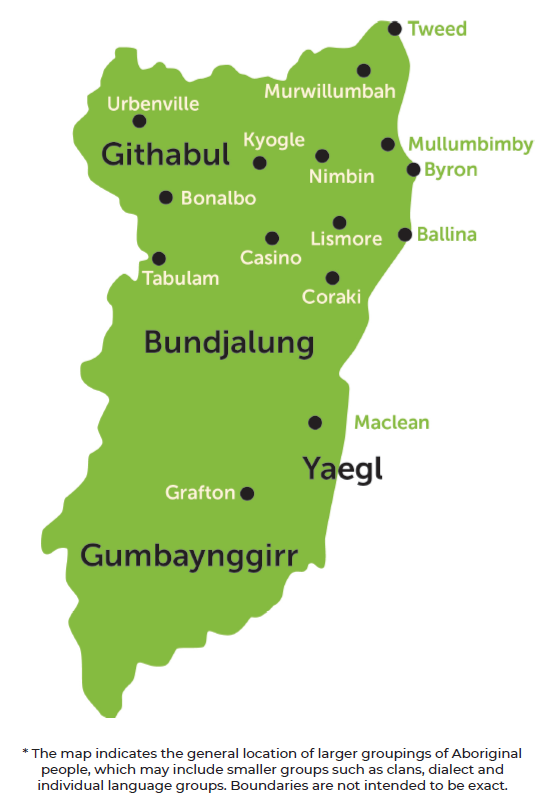 ​
​In Northern NSW, our Aboriginal and Torres Strait Islander people make up about 5.7% of the population of the Northern NSW Local Health District footprint.
Aboriginal people have poorer health outcomes than the general population, with the term 'Aboriginal health' referring not just to physical well-being of an individual but also the social, emotional, and cultural well-being of the whole community in which each individual lives.
We are working towards improving the way in which we deliver services to our Aboriginal patients. We are doing this by empowering communities and our staff to work in partnership through-out an individual's health journey. We continue to work together with the Northern NSW Aboriginal Health Partnership members to support patients and their families to achieved better health by developing and delivering health initiatives together.
We encourage applications from Aboriginal and Torres Strait Islander people to join community advisory groups we have in place across our district. For more information, see Community Engagement