It is with great pleasure that I am able to present the Northern NSW Local Health District Nursing and Midwifery Service Strategic Priorities 2018-2023. This living document outlines our key priorities and articulates our commitment to the delivery of excellence in Nursing and Midwifery Practice over the next 5 years.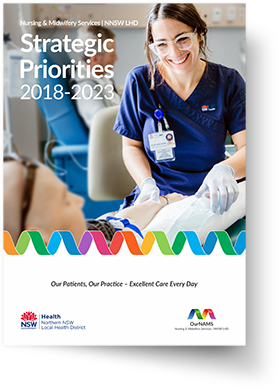 Our key strategic priority areas are:
Our People
Our Clinical Practice
Our Information Technology
Our Research
These emphasise the primary areas of focus which will enable us to achieve our vision;
"Our Patients, Our Practice – Excellent Care Every Day."
Every day in Northern NSW our Nurses and Midwives make a difference in somebody's life. Your collaborative advanced practice and broad set of professional skills set you apart from everyday nursing and midwifery and assure that you are unique, tremendously valued and highly sought after.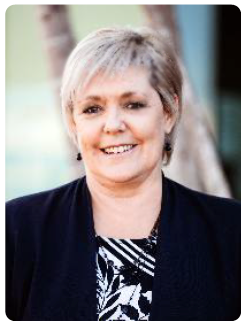 As regional, rural and remote Nurses and Midwives you are all helping to build strong healthy communities not only in the towns in which you live and work, but also in the professional health communities in which you belong.
I, along with my team look forward to working alongside you to achieve our goals and ensure our patients, their families and the communities which we serve experience first class nursing and midwifery care that is delivered in a compassionate, supportive and collaborative environment.
Katharine Duffy
Director | Nursing & Midwifery Services | NNSWLHD