Become a
Healthcare Helper




Volunteer

with Northern NSW Local Health District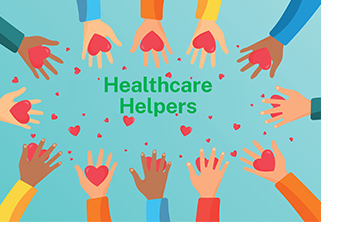 Healthcare Helpers

provide volunteer support to public health services within the Northern NSW Local Health District, making a meaningful contribution to the lives of many.
Become part of our volunteer community supporting patients, visitors, staff, and each other!
Volunteering plays a vital role in building strong, inclusive, and resilient communities in Australia. Within NSW Health, volunteering maximises the health care experience for patients and clients and is rewarding for volunteers and the health staff.
Northern NSW Local Health District (NNSWLHD) encourages people from all walks of life to join our volunteer program as a
Healthcare Helper

. We aspire to reflect the diversity found within our communities to ensure we are best placed to respond to the needs of our patients and their loved ones.
Volunteering with Northern NSW Local Health District (NNSWLHD) is a fun and rewarding experience that gives you the opportunity to make a difference to the healthcare journey in your local community.
Our volunteering program
Healthcare Helpers

creates opportunity to meet new people who share the NSW Health CORE values of Collaboration, Openness, Respect and Empowerment.

 

 

Healthcare Helpers

assist with a variety of tasks and work within most of our service areas such as hospitals, residential aged care facilities, mental health units and BreastScreen assessment clinics.

Healthcare Helper

roles include
Hospital Concierge
Greeting patients and visitors in hospital reception areas and guiding them where they need to go.

Patient Companion
Spending time with patients in our wards including listening, reading, and providing general support such as fetching a cup of tea or a warm blanket.

Extra Care Provider
Some volunteers undergo extra training to effectively support a specific type of patient such as those with dementia or babies in the special care nursery.

Outdoor Champion
Prefer to be outside in the fresh air? We always need help with gardening or one-off beautification and facility improvement projects.

Special Programs
We often partner with community initiatives to deliver programs and are always open to suggestions for new activities.

Crafty Projects
Are you interested in volunteering your time and creative skill to help older and vulnerable patients? Learn more
These are just a few examples of where our wonderful
Healthcare Helpers

are needed.

 

 
If you require assistance with your
Healthcare Helper

application, or have any questions
please email: nnswlhd-volunteer@health.nsw.gov.au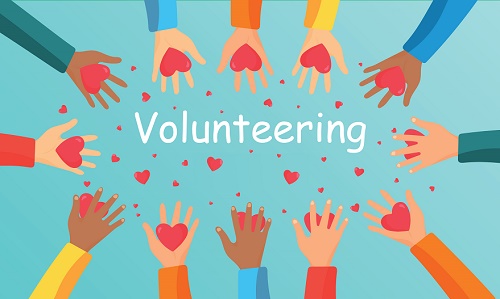 Corporate & Group Volunteering
For group enquiries, please contact the Volunteering and Fundraising Manager.
Email: claire.quince@health.nsw.gov.au
Phone: 0459 953 520